Knowall IT is a Paddington-based Information technology and telecoms service provider, specialising in the supply of Cloud based technologies and IT resources to organisations in Central London keeping them connected 24/7.
Are you starting a new business which requires full time, expert IT support for your business? Do you need an IT partner who you can rely on, providing you with cloud-based services which are guaranteed to always be available, no matter the time of day or where in the world you happen to be? Is the success of your new business dependant on your telecoms and information technology resources as the backbone of your business? Are you looking for a service provider who is both professional and adaptable to your specific business requirements, who offers quality over quantity, at prices that your fledgling business can appreciate? Knowall IT Support Paddington, Central London can tick every box on your business wish list.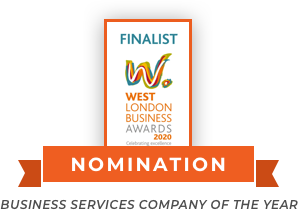 Placing your trust in Knowall IT is just the beginning of all the benefits that you will experience when you partner up with this award winning company. With a team of dedicated, IT engineers, ready and waiting to assist you at any time of the day or night, you can relax and leave it to the experts so that you can focus on your core business functions. Never let your clients down, never lose a client, never struggle to be online at the moment critique … Always up, Knowall IT support London, will take you all the way to the finish line.
The success of Knowall IT is a simple formula which includes a solid base excellent IT products and service, up to the minute information and telecom technology, superior hardware and software solutions, coupled with sustained long lasting relationships with our clients with whom we have worked hand in hand every step of the way.
Balancing professional services provided by staff who are fulling invested and capable, with the ability to effectively and proactively provide our clients with their specific needs, results in a business that constantly and consistently exceeds our clients' expectations. From the moment, you make contact with our friendly support desk 1st lever responder, you can be sure to receive the most attentive assistance all the way through to resolution.
Do not feel over-whelmed by IT-geek-speak and technical terms our support desk staff offers simple and clear advice to help you through the first stages of investigations. Should your IT issue require a more in-depth solution, highly skilled IT engineers are at the ready.
Knowall IT can support any business, small, medium, large and SMME's in any industry with services that are designed to dovetail with all big tech providers including Microsoft Office 365, Google and Sales Force. With specialities include a long list of highly relevant services, such as cloud computing, hosting solutions, unified communications, managed services, web marketing & SEO, sage hosting, application hosting, IT support and cloud computing.