EMBRACE PROACTIVE IT WITH KNOWALL IT CLOUD SOLUTIONS
In 2020 a unique set of circumstances changed the face of business in an unforeseen and unprecedented way as the direct result from the global pandemic which circled the earth in a matter of months. The business's in countries across the world were immediately challenged with sourcing new ways to keep business running, educate their children, care for the health and safety of vulnerable members of their families and communities at a time when the future became more uncertain than ever before experienced. In the wake of the highly contagious virus's path, a solution to keeping the economy alive became a universal key focus. Overnight, if it was not important enough already, technology and innovation became the most important solution to allow life to carry on as close to normal as possible in these extenuating circumstances. It became immediately clear that information technology would bring people together when coronavirus drove everyone apart.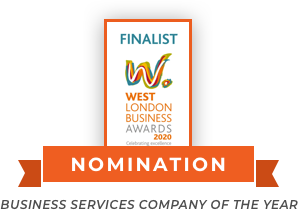 With an outstanding and award-winning reputation and 2 decades of services experience, Knowall IT had an existing solution that was ready to roll out. So, when faced with the unique and unexpected challenges associated with what the world needed to continue to trade, even although it was not business as usual, Knowall IT was equipped to provide the solutions which would ensure that just because you were isolated, your business did not need to be. West London IT Support and managed services provided by Knowall IT stands out above the rest as a company which was at the ready to assist companies with the information technology needs decisively and according to the exact specifications provided by businesses across the country.
While employees made the emotional and physical adjustments required to master the skill-sets necessary for successfully transitioning to a remote-workplace, employers had to navigate a myriad of technological obstacles in terms of data, security and other collaboration measures, associated with working remotely, in order to support their teams to re-synchronised and begin working as seamlessly as technologically possible. Whereas studies have shown that around 50% of millennials were already familiar with what is required to enable a remote workplace, prior to the pandemic, more traditional businesses lingered in embracing the many benefits associated with working remotely. Many of these benefits, would enable cost-saving measures that address more than just the problems arising from Corona. With property and associated costs reduced, local and international travel costs reduced, and the many beneficial effects that the pandemic had on the environment its as if the world needs to be rebooted in order for all operating systems to update so that they could operate faster and more efficiently than ever before.
Knowall IT was instrumental in enabling businesses to successfully utilise cloud computing and hosted services, without sacrificing security and business protection. With a current offer of *free IT support for the first 3 months combined with zero setup fee for all new clients. (*Subject to network audit) there is nothing to lose as you hand over all of your IT issues so that you can focus on your core business. Embrace proactive IT.